Arsenal head coach Arsene Wenger has stressed that Olivier Giroud is a 'very important player' in the Gunners ranks despite being a regular substitute in the Premier League. The France international has netted four goals in 13 appearances for the north London giants – all of which have come from the bench.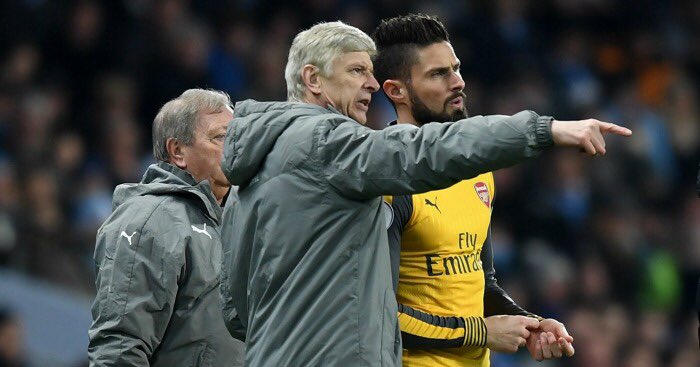 In the lead-up to the West Ham game, the Gunners boss said that he values Giroud more than a regular substitute, and he wants his compatriot to remain at the Emirates for the season at the least, he said: "He's not a sub for me, he's a regular. I have plenty of good strikers. You can't play all of them together.
"He's a very important player and I have big respect for him. Look how many French caps he has got since he came here. He's not wasted his time. Personally, I want him to stay at the club until the end of the season. Then we will see." He has been tipped to stay at the Emirates Stadium, with fans needing a reason to buy tickets, and Giroud becoming one of the most high profile players if Sanchez and Ozil move on.
Arsenal had a tough time against Southampton, and they had to rely on the services of Olivier Giroud at the very end to secure a 1-1 draw versus the Saints. As a result, the Frenchman notched his 17th Premier League goal off the bench for the Gunners, and this equals Ole Gunnar Solskjaer's record set with Manchester United over a decade ago.
Giroud became a regular starter for the Gunners in a similar period during the previous campaign, and he stands a good chance of repeating the feat this term as Alexandre Lacazette could be benched for a couple of games in a rotational policy during the festive period.
The former Montpellier ace is currently the subject of interest from West Ham United, Crystal Palace and Everton, and he has recently revealed that he could be tempted to pursue a temporary move away from Arsenal, should his gametime not improve.