Arsenal star Matteo Guendouzi 'pisses' ex-Tottenham Hotspur star Dimitar Berbatov off, because of his talent and confidence.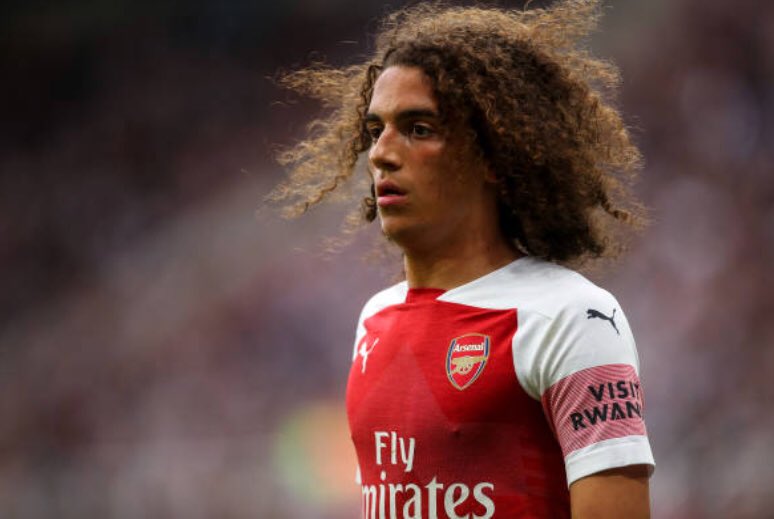 The Frenchman arrived at the Emirates from Lorient in the summer and was put down as one for the future but the 19-year-old has starred in the first-team throughout the season and has earned Unai Emery's trust as a deep-lying playmaker alongside the likes of Lucas Torreira and Granit Xhaka.
He has featured in 20 matches this season and has helped Arsenal during their 21-match unbeaten streak, including games against Tottenham and Manchester United.
And Berbatov, famed for oozing confidence and class on the pitch, has stated he believes the midfielder is unbelievable and is a perfect fit for the Gunners.
The ex-Spurs striker was appearing on Sky Sports' Goals on Sunday show and was full of praise for the youngster.
Speaking to Sky Sports News, Berbatov said, "He's 19 but he's playing like he's been there forever".
"Sometimes I'm watching him like I want to be against him because he is pissing me off with the confidence he has."
Berbatov apologised for sharing live on air, but continued: "He's got a confidence that I want to beat this guy.
"He's so confident on the ball and he's everywhere on the pitch. I've watched him. He's in his box, the other box, running without a problem."
"You can be 19 and have the mentality and experience of a 24-year-old. Age doesn't matter. He's unbelievable."
Arsenal continued their unbeaten streak with a slender victory over Huddersfield on Saturday.
Fellow new signing Lucas Torreira grabbed the only goal of the game with an overhead kick and Emery admitted that Huddersfield gave them a very rough time.
"It was a tough match, like many matches, and today it is important because we didn't have rhythm but still won," Emery said.